Students at Newcastle College University Centre make it to the final stages of the British Photography Awards 2021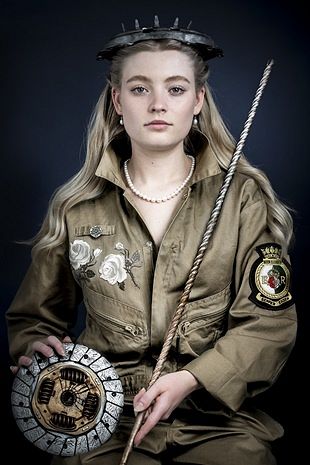 Neil Ferry and Will Aitchison, both in the final year of their BA (Hons) Photography degree at Newcastle College University Centre, have reached the final stages of the esteemed British Photography Awards 2021.

The British Photography Awards are open to British citizens both living in the UK and overseas at all stages of their photography career. There are 19 categories in total ranging from architecture to wedding, drone to macro; giving photographers the freedom to explore a range of disciplines and approaches. The entries are then judged by some of the most respected names in photography.

Will's photograph of a pair of Yeezy Boost 360 trainers secured him a position in the final 20 entries of the Commercial Product Category. The degree student began his photography career at 16 by picking up skills at school and on YouTube.
He commented: "When starting my degree I would never have thought I would be shortlisted for such a prestigious award at this point in my life. I am very grateful for this and extremely happy with how I have developed over the years to lead me to this point."

Neil secured not one, but two places in the final shortlist, in the categories for Food and Drink and Portrait. The first photograph is his interpretation of a coronation painting featuring Queen Elizabeth I.

"The photograph was taken as part of a series exploring some of the most powerful women of the past, juxtaposed against gender equality in the modern-day work place," Neil explained.
"The image took four sittings to complete and contains used car parts as accessories. In the image, the Tudor Crown is replaced by a modified clutch cover, the Sceptre a drill bit and the orb by a clutch plate. There is also nod to the Tudor roses embroidered onto Elizabeth's coronation robe. The sitter is Samantha, a talented fellow student photographer who I felt fitted the role of Elizabeth I perfectly.

"I am fascinated by paintings and photographs that contain clues or a narrative. Something that draws you further into the image. I enjoy taking the time to add these subtleties into many of the images I create."

The second of Neil's entries is a portrait made up of fruits and vegetables, inspired by the 16th century Renaissance artist Giuseppe Arcimboldo.

Neil has received previous recognition for his photography as he reached the second round of the 2019 Taylor Wessing Award and was shortlisted twice in the Sports and Portrait categories in the 2020 British Photography Awards whilst completing his Level 4 qualification at Newcastle College University Centre.

He added: "I've had lots of support from the College and in particular my tutor Alan. He has often helped me choose images for submission and taught me the fundamentals of lighting and framing. If somebody told me four years ago I'd be entering competitions and reaching final stages I wouldn't have believed them.

"I'd also like to acknowledge the help I've received from Claire Mckie-Ried. Her help and advice has been instrumental to my success in these competitions.

"I'm a huge advocate of Newcastle College. Having worked, and still working in retail since 1987, enrolling in this BA (Hons) Photography degree is the best decision I've made in my life."

Judging has now ended for the competition but is it currently unknown how and when the winners will be announced. In previous years the finalists were invited to a ceremony at The Savoy in London but due to Covid-19 restrictions, no date has yet been set for this year's ceremony.

Find out more about digital arts degrees at Newcastle College University Centre.